Happy Independence Day

Benefits of a New Roof
Thinking of putting a new roof on your home? You might not realize the many benefits of taking on this home improvement project. Here, we've compiled the top 6 beneifts of a new roof:
Return on Investment (ROI)
Combined estimates put a quality roofing system ROI at approximately 70%. This means that you will recoup around 70% of each dollar spent on this particular home improvement when you sell your home. Because a new roof has a likely lifespan of 20 or more years, it is worth investing in quality materials and expert professional installation from the start.
Energy Savings
A professionally installed roofing system from a trusted manufacturer can help you significantly reduce your energy costs and make your home more comfortable. Some of today's quality roofing systems even have increased insulating values. Likewise, "cool" roofing options from manufacturers like Englert, Certainteed Solaris, Firestone, Decra and Classic Metal Roofing Systems can increase your heat deflection and save you even more money in energy costs.
Comfort Level
One of the most important things your roof does is keep the temperatures within your home stable and comfortable. An old roof is far less likely to do its job to keep warm air in during colder winter months and keep your home cool during the warmer summer months. This can increase your energy cost significantly in just one season not to mention the compounding long-term costs.
Safety and Security
Old roofs nearing the end of their usable life may present some possible safety hazards like water damage and the associated risk of health compromising mold and mildew. Additionally, an old roof is far more likely to suffer significant damage during inclement weather like high winds, heavy snowfall or a severe storm.
Curb Appeal
A nice looking and expertly constructed roof can add to the curb appeal of your home for your own enjoyment or when you are selling your home. A quality roof installed by a reputable roofing contractor will help you stay safe, comfortable and may reduce your energy costs.
Warranty
A professionally installed roof with a strong warranty is a great feature and provides added value when selling your home.

Need More Information on New Roofing Projects?
5 Roofing Systems That Will Make Your Neighbors Jealous
6 Roofing Manufacturers That Will WoW You!
A Checklist For A Quality Roofing Contractor
Learn The 4 Signs That It's Time For A New Roof!
Full Home Makeover: Windows, Siding and Gutters...Oh My!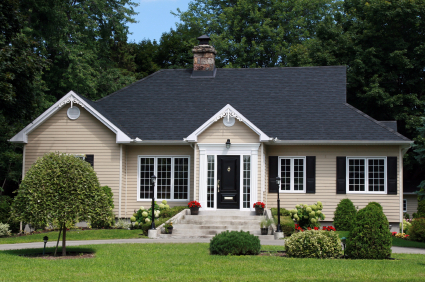 The WoW Factor!