Windows on Washington at The Capital Home Show
Are you looking to make your home more beautiful, comfortable and energy efficient before winter's cold temperatures set in? Come visit Windows on Washington at the Capital Home Show booth 829 to see all of the new and exciting home improvement products we have to offer. This three-day show provides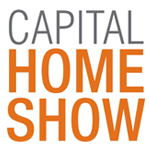 the perfect opportunity to shop, compare, become inspired and gather great tips and advice.
How Much Should I Expect To Pay For My Windows?
It is the single most frequent question we field...but unfortunately, there's no easy answer. There is a considerable variation in cost based on the options, upgrades, manufacturer, warranty, performance, and brand recognition. For the sake of our general analysis, let's also assume that the window will be installed by an established, reputable and capable contractor similar to Windows on Washington.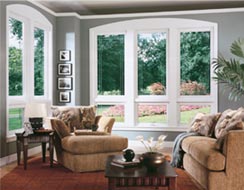 Because the majority of homeowners choose vinyl replacement windows, we will use that as our baseline. The range for an installed high quality vinyl window starts around $500 on the low end of the spectrum and climbs to $900+, depending on options, upgrades and installation type. We're talking about a reasonably solid unit here - not cheap, vinyl junk - because in Northern Virginia, home values can be negatively impacted when low quality materials are used.
What about advertisements promising a "$189 vinyl window installed," you ask? Don't be fooled. While it is theoretically possible to have the absolute cheapest product slapped into an opening for that price, it is no way close to representative of 99% of all vinyl window installations. This is nothing more than a dodgy marketing ploy to begin a sales call, then "upsell" the homeowner with exterior trim, Low-e glass and grids. Suddenly, that low quality $189 window marketed as a "great deal" is now over $400!
Fiberglass and Composite Windows
Fiberglass and windows made from other composite materials will cost a premium, even when compared to a high quality vinyl counterpart. Homeowners should expect a price tag of approximately 1.5x the cost of a quality vinyl equivalent, or $750 - $1,350 per unit.

Wood Windows
The dream of many a homeowner, high quality clad wood windows will come at a 2 - 2.5x premium when compared to high quality vinyl, or roughly $1,000 - $2,250. We've even had experience with one premium wood window which cost $8,000 per opening! Granted, that was for a historically accurate replacement, but you get the idea.
Please remember these estimates do not include other options and additional installation costs. A properly detailed quote will break out the cost of each option so the consumer can decide which upgrades deserve their investment.
Need More Information on New Window Projects?