Open Your Windows and Let Spring In!
It's time to open those windows and let the fresh air in. This month's newsletter is designed to get you and your windows ready for nicer weather.

5 Frequently Asked Questions About Replacement Windows

1. Question: What is a replacement window? A true replacement window is a window that's custom built to fit within the opening of an existing window and is installed without disturbing the interior and exterior areas around the window. Custom windows are made to fit perfectly, they provide the best energy efficiency (which saves energy costs) and install much more easily and with very little mess. Standard windows typically cost less in the beginning, but other expenses and factors—like additional labor and the disruption to the home—far outweigh the original savings.

2. Do replacement windows really pay for themselves or is that just a sales line? It's true, if you select high-quality, energy-efficient windows. Savings will vary, but expertly engineered and well-built windows lower home energy consumption. The energy savings will allow you to recoup your window investment over time in addition to the increased value of your home.
3. Aren't beautiful vinyl windows an oxymoron? Years ago that may have been true. However, today—with the options available and with advances in window design technology—quality vinyl windows are both beautiful and unique. For example, home owners can choose from sculptured or sleek window styles; white, almond or wood grain vinyl finishes; standard or diamond grids; and beveled, leaded, etched or stained glass. And these are just a few of the options available.
4. How are replacement windows any different from older windows in terms of cleaning? Many high-quality windows are actually engineered to make cleaning easier. They tilt in—and lock securely in place—for safe, easy cleaning. Quite a difference from old wood windows that stick and are difficult to move up and down.
5. Will new windows eliminate condensation? Actually, no. Condensation is moisture vapor suspended in the air, and that's something no one can guarantee to eliminate. However, high-quality vinyl windows incorporating warm-edge technology glazing systems will help to reduce condensation. They can help keep the temperature of the window warmer—minimizing the hot and cold differences that turn moisture into condensation.
Need More Information on Replacement Windows?
Replacement Window and Insulation Energy Tax Credit Extended For 2013

Learn the Top 4 Differences with a Windows on Washington Consultation
Now You Can See The Okna 800 In Action-The Best Replacement Windows
What Custom Replacement Windows Are Best, Vinyl or Fiberglass?
Which is best - Wood or Fiberglass Replacement Windows?
How much should I expect to pay for my replacement windows?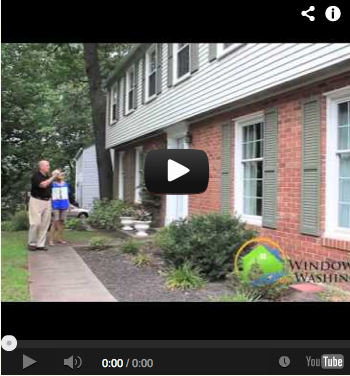 The WoW Factor!