Happy Holidays

Windows on Washington would like to wish you and yours a very Happy Holiday Season.
3 Questions When Deciding Between Vinyl and Fiberglass Windows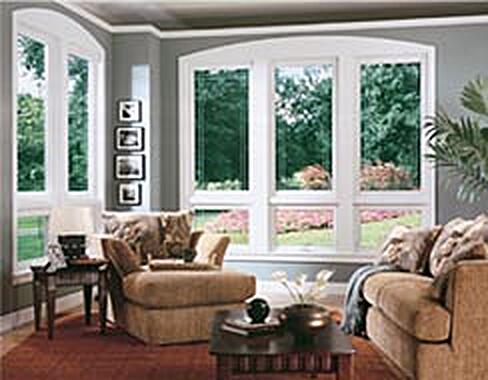 1. Which replacement window performs better - vinyl or fiberglass?

Most insulation for your home is made up of fiberglass, so it would follow that a window frame made of fiberglass would be more energy efficient than a vinyl frame of similar quality. The reality is that the frame material itself is only a small portion of the R-Value calculation of the entire window assembly. Many vinyl windows are extruded with multiple chambers for trapped air and/or are often filled with a rigid or injected foam. A well-made vinyl frame with an Energy Star Qualified glass pack will most often be more energy efficient than the fiberglass option. Make sure to analyze all the window data to make sure the comparison is accurate.

2. What is the cost difference between vinyl and fiberglass replacement windows?

When it comes to the cost of fiberglass windows, they will almost universally be more expensive than their vinyl counterpart. Homeowners should expect a price tag of approximately 1.5x the cost of a quality vinyl equivalent.
 The consumer needs to decide if the positive attributes of fiberglass windows (aesthetics, options and construction) hold the necessary value for this price tag.

3. Which replacement windows are look more like wood - vinyl or fiberglass replacement windows?

Fiberglass window construction is closer to the look of wood, as it does not have the fusion-welded joinery that most vinyl windows employ. Although a fusion weld does have several benefits (strength of construction, elimination of fasteners and weather tightness), one cannot argue that the finished look of fiberglass is attractive and wood-like. 
The construction materials and method of fabrication place vinyl at a slight disadvantage. 
However, many premium vinyl windows are designed to model wood and partially bridge the aesthetic gap between fiberglass and vinyl.
Tools To Maximize The Energy Efficiency In Your Home
It's that time of year again to make sure you have maximized the energy efficiency of your home. Here are a few helpful blogs to make sure you are in great shape before the first snow falls.