February Home Improvement
Now that Winter has really set in, it's time to save the exterior home improvements for the Spring...or is it?
Windows on Washington has set the standard in installation practices for the Metro DC area. For 90% of our projects, we can complete the installation in one day. That means that your home is only open to the elements for a very short period of time. In fact, we are typically able to replace and entire home of windows in just one day. We also do not perform installations during inclement weather, further protecting your home and possessions.
At Windows on Washington, we know that there is no "perfect" time to begin a home improvement project, but there is also no "wrong" time. Most window replacement, exterior doors, siding and metal roofing projects are not subject to the same temperature restrictions. Although these projects require sealants and adhesives which are subject to curing, we are sufficiently familiar with these materials to advise you on the required temperature for suitable use. Consequently, homeowners do not need to postpone these projects until the warmer temperatures of spring and can take advantage of the energy savings now!
Replacement Window and Insulation Energy Tax Credit Extended For 2013
Now is the time to take advantage of the additional tax savings that you can achieve from making your home more energy efficient. During the colder months of the year, the energy inefficiencies throughout your home are more noticeable. So why not replace those drafty windows and doors or add air sealing and added insulation now? There is an even better reason to get going on these energy saving home improvements as soon as possible. Due to the last minute deal to avert the "fiscal cliff," the $500 tax credit has been extended by Congress to make these improvements a little more affordable. Homeowners can claim a $500 maximum tax credit to cover material costs of energy-efficient upgrades to existing homes in 2013. This $500 tax credit is only available to taxpayers that have not previously used it on prior year tax retuns.
Windows on Washington provides the following services that are currently eligible for the tax credit: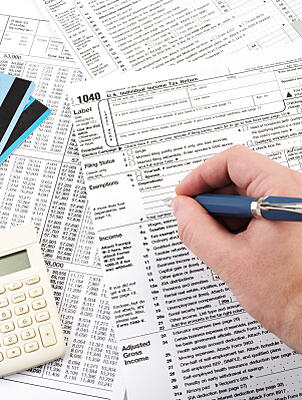 Insulation - Additional insulation to walls, ceilings, or other part of your home that meet standards set in 2009 IECC.
Air Sealing - Sealing cracks around your home and ducts to reduce air infiltration and heat
loss in a manner consistent with the 2009 IECC.
Replacement Windows and Exterior Doors - 10% of material cost, up to $200 for replacement windows and exterior doors that meet Energy Star requirements.
Skylights - 10% of material cost up to $200 and must meet Energy Star requirements.

The IRS requires homeowners to obtain paperwork from the manufacturer to certify that the products used in the home improvement meet or exceed the standards outlined in the Taxpayer Relief Act.